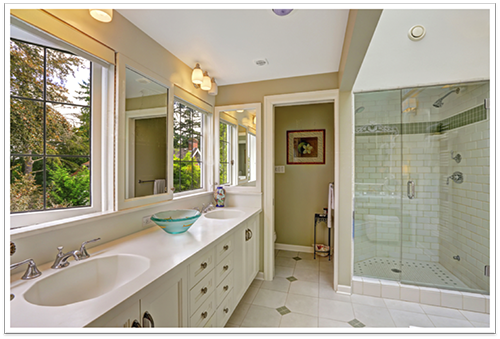 Visitors to our Dallas showroom who are in the market for frameless shower doors often ponder this burning question: is a pivoting door or a sliding door the best option?
Here are some helpful facts to help you decide.
Pivot Shower Doors
A pivot door is one in which there are hinges and the door swings out to open. Some larger showers have a double door entrance. A pivoting door obviously requires room for it to open, so if you are working with a small or cramped space then this type of door will probably take up too much precious room.