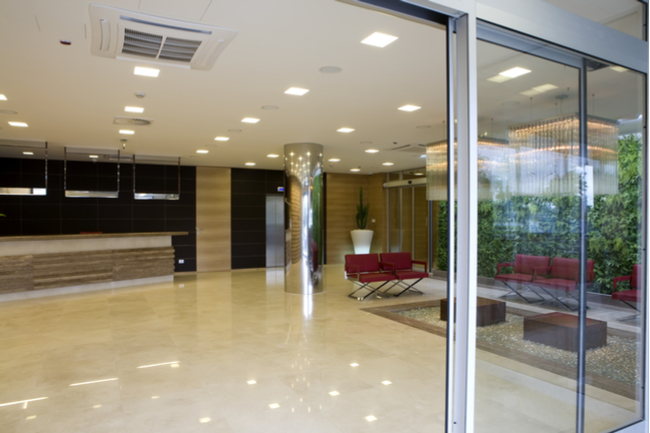 Dark and gloomy entry ways can suffer from bad first impressions. Though, an up-to-date appearance of a glass entrance will speak to the professionalism and quality of a building or company entrance. For starters, updating your old doors or glass entrance is as easy as calling Alamo Glass & Mirror – (214)821-2886. One of our glass experts will drive to your location to look at your entrance, present possibilities for an upgrade, and quote you a price! The first step toward a more inviting commercial building is a phone call to Alamo Glass & Mirror. What look and ambience do you want to create with your glass entry way and doors? Every business and building owner should consider these upgrade ideas:
• Rail and stile doors
• Herculite doors
• "All glass" entrances
• Storefront
• Swinging and sliding door options. It is up to you whether you want your glass doors and fixed panels of glass to be surrounded by sleek metal frames, left unframed, or fitted with metal on only two sides.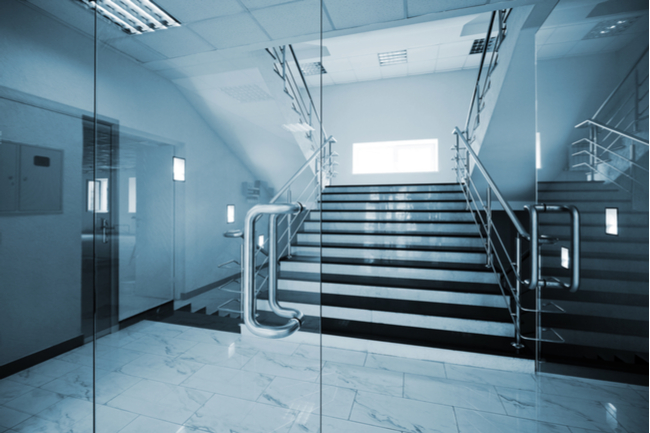 We sell and install:
• Glass partitions
• Backpainted glass whiteboards
• Backpainted glass wall and surface coverings
• Glass tabletops
• Cabinet glass for display cases
• Fire-rated glass
• Glass alternatives
Call Alamo Glass & Mirror – (214)821-2886 for your Free Quote or Visit our Showroom at 10510 Olympic Dr. Dallas, Texas 75220!

Alamo Glass and Mirror is a full service residential and commercial glass company. We have an extensive inventory of glass and glass related products.
© Alamo Glass & Mirror Company
Residential & Commercial Glass Products & Services in Dallas, TX
Award Winning Service Since 1943. Call for a Free Quote Today – (214) 821-2886