It's time to explore creative upgrades if your master bedroom is not a cozy retreat but a disorganized catch-all room. Devote a day or two to improving your space, and you might be surprised at what a big difference some relatively small alternations can make.
1. Organize the clutter while decorating the space at the same time.
Common sources of clutter in a master bedroom include clothing on the floor or draped over furniture, piles of bills and papers on a desk, shoes scattered around the room, and miscellaneous belongings covering night tables and dresser tops.
Most of us decide to tidy our rooms every so often, but do we actually bring in the storage solutions needed for a long term fix? If the room is cluttered, chances are you and your spouse need more storage options or at least an organizational system that better fits your personalities.
Here are some ideas for addressing the sources of clutter mentioned above.
• If someone's clothes are always on the floor or hanging over the back of a chair, it's probably time to give up on the idea that one day he or she will suddenly start taking the time to put items on hangers and stash them in the closet. Instead, add easy to use storage options like large decorative baskets and wall hooks.

• It's not hard to deal with paper clutter in a visually appealing way. Simply browse wall-mounted mail organizers and order one that complements your master bedroom décor.

• For just a few dollars you can get canvas shoe organizers that will hang on closet doors. Alternatively, you can purchase a long, low show rack to go at the foot of the bed.

• When dressers and night tables are marred by a jumble of items, the problem is easily solved by adding storage surfaces to the space. One great option is a set of attractive glass shelves. Now, you don't want your nice new shelves to look as messy as the other surfaces did, so line them with small baskets. Belongings can be placed in these, and they will remain easily accessible without looking so disorganized.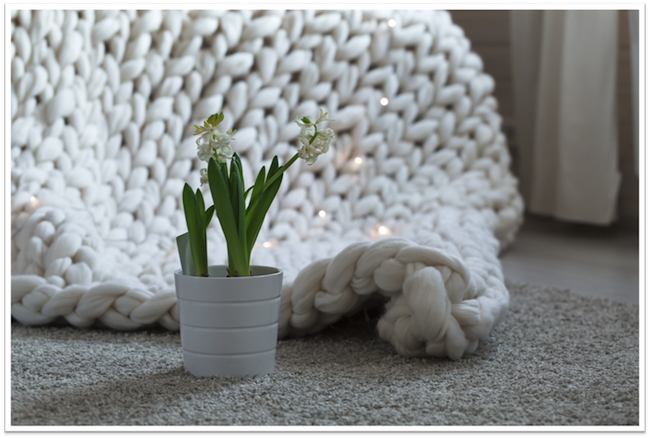 2. Bring in cozy, romantic elements.
Once the room is tidy and decluttered, you can move to the more enjoyable task of adding elements that will make the space more warm and inviting. Don't overdo it (or you'll be dealing with clutter again) but make a few tasteful additions that will improve the room's ambiance. Possibilities include:
• A plug-in electric fireplace.
• Soft pillows and throws on the chairs.
• A wax warmer to fill the room with lovely aromas.
• Electric tea lights.
• Plush bedside rugs.
3.Freshen things up with natural beauty.
If your master bedroom currently lacks charm, one of the most effective ways to refresh its atmosphere is by bringing in beauty from nature. Including some potted plants or ornamental trees gives the room life, color, and variety. You can also take one of your attractive vases out of the cupboard, place it on your night table, and fill it with a different assortment of fresh flowers each week.
4.Introduce a new accent color.
Another way to make the space feel fresh is by adding a new accent color. Choose a color that you like, that enhances the desired mood, and that harmonizes with the existing color scheme. A few small purchases are all that are needed to give this new color a noticeable place in the room's décor.
Possibilities include:
• A throw pillow for the bed.
• Some new picture frames.
• Lamp shades.
• Curtain ties.
• A small framed mirror.
5.Rearrange the furniture.
Finally, we don't want to overlook a room improvement option that is totally free. With paper and a ruler, you can create a scale drawing of the room and cut-outs to represent the pieces of furniture. This allows you to experiment with different options on paper before you begin the heavy lifting. Rearranging can simply be a way to change things up, but it can also make a space more convenient or visually appealing.

Alamo Glass and Mirror is a full service residential and commercial glass company. We have an extensive inventory of glass and glass related products.
© Alamo Glass & Mirror Company
Residential & Commercial Glass Products & Services in Dallas, TX
Award Winning Service Since 1943.
Contact us by filling out our contact form or call for a Free Quote today – (214) 821-2886