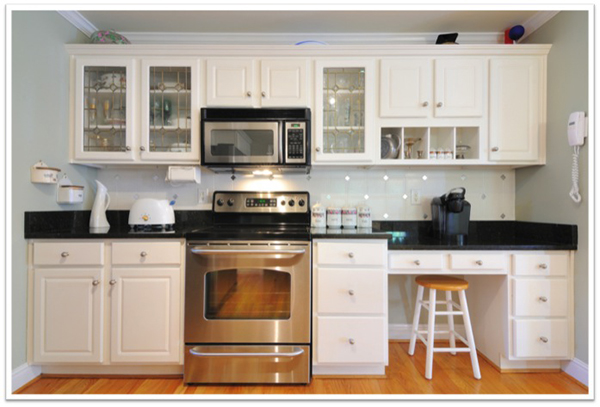 Dallas Texas residents are constantly rolling with the changes in interior design. Whether it's updating one room or your whole house, it can be costly. One way to update a space on a budget is change the cabinets. The kitchen is a great place to start. Don't have enough money to replace all the cabinets in your kitchen?
Let Alamo Glass & Mirror help. We can instantly update the look of your cabinets by adding Glass.
We can add glass to any cabinets in a quick easy process. Just bring in your cabinet, after a few steps from your carpenter , and we can guide you to choosing the glass that will improve your look.  You can also call us today to set up an appointment for a free estimate.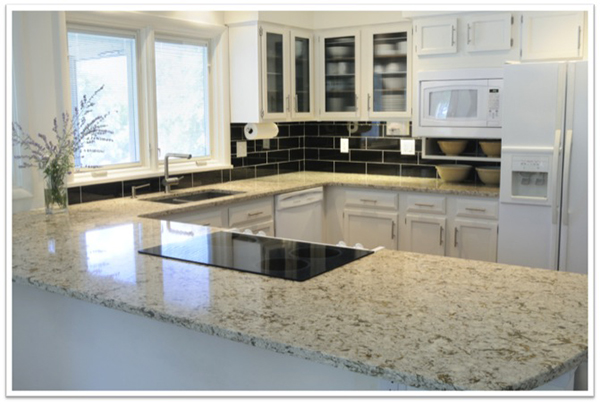 We offer many different types of cabinet glass. Cabinet glass normally comes in 1/8″ thick or 3/16″ thick.
We can add clear glass, if you have the drive to keep your dishes and spices organized or  obscure glass to hide what is inside while still giving the cabinet the modern look of glass.  We provide obscure glass in patterns such as Rain, Pattern-62, German Antique, Glacier, Water, Aquatex, Reeded, 01 Seeded, Flutex, and Saten, just to name a few.
Our showroom has samples of all the different types of glass we provide.
If you find a rare patterned glass online, we will do our best to locate the type you are interested in for your project. We love a happy customer!
Stop by today and let Alamo Glass & Mirror help with all your remodeling needs. We look forward to your business.

Alamo Glass and Mirror is a full service residential and commercial glass company. We have an extensive inventory of glass and glass related products.
© Alamo Glass & Mirror Company
Residential & Commercial Glass Products & Services in Dallas, TX
Award Winning Service Since 1943. Call for a Free Quote Today – (214) 821-2886