Glass is but one of many available items to compliment the look of your home. Fabric is also very popular. A variety of fabrics is said to be a cornerstone of optimizing your home's look. Be it a tablecloth, throw pillows, or wall hanging, fabrics are simple yet expressive home decorating trinkets that are inexpensive, yet functional.
They can be used to highlight a sofa and a set of pillows, provide color to a neutral setting or accent a piece of furniture made of wood.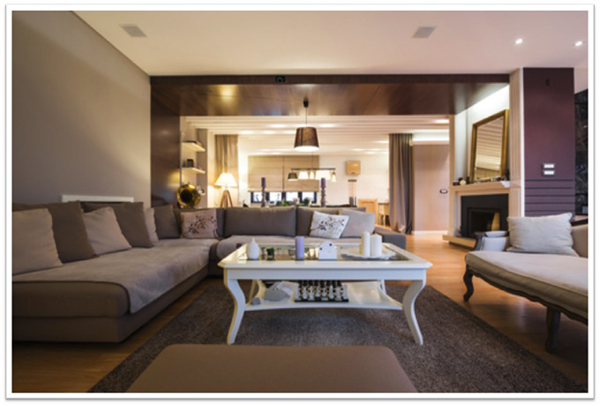 Style and variety is never a problem when choosing your fabric. Look at your draperies and pillows and don't forget the fabric of your furniture to assist you in choosing the best to fit in with your décor.
The fabric type is all dependent upon its use and your lifestyle. Several factors will help you decide on the type of fabric you will use. What the space is being used for; is it a traffic area; will it be used for just guests or for everyday family use; lighting of the room and will it be used by children and/or pets.
Leather fabric will not adapt well in sunlight so this should be taken into consideration. Silk isn't compatible with children and pets as it spots so very easily.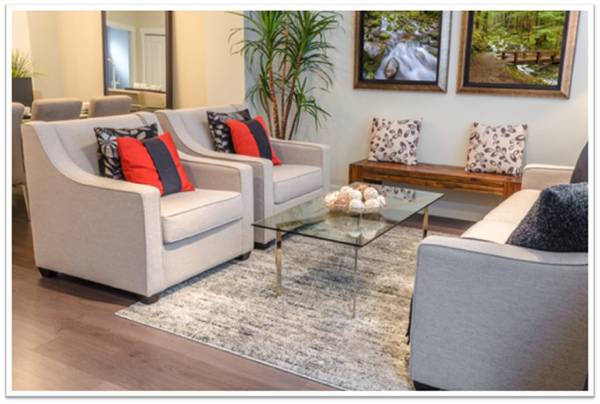 Fabrics come in many types and the following lists just a few that may fit with your needs:
Rayon is usually referred to as art silk. With its shiny texture it can appear silky but stand up to use and wear. It does tend to wrinkle so it's not recommended for lounging purposes.
Silk is rich in color and texture with an inviting lustre. It can reflect light as well as add a rich look to your room. For all of its' beauty, it is not considered to be durable. It wrinkles and stains extremely easily.
Olefin is a much more functional material. It is synthetic and is very commonly used in furniture. It is stain resistant and holds color well. Good for high traffic places.
Polyester is usually found in draperies and sheets. People use blends of polyester to achieve the look they want. It tends to be resistant to wrinkles and is good for high traffic areas.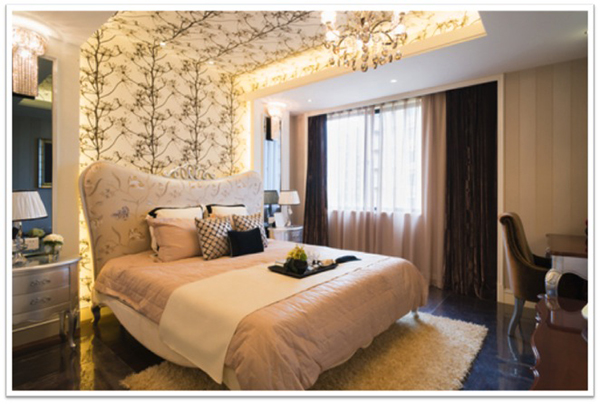 Cotton can be used anywhere. It breathes and is comfortable. It is fade-resistant, and endures much wear before showing it. It does stain and soil fairly easily. A cotton blend is usually recommended.
Acrylic is comfortable and will maintain its strength through usage. It is a synthetic fiber that was used as a wool-substitute. It is comfortable and wears well. It is also known for resisting stains and wrinkles.
Nylon and a nylon blend is a very resilient to wear and tear, and good for a home with a family.
There is no mistaking leather as the ultimate in decorating. It provides a very rich element to a room. With that said, it isn't durable, shows wear, scratches and stains. It tends to fade also.
It all becomes a choice for you to make. Pick a fabric that compliments your lifestyle, and design. You can learn more interior design tips at Freshome.com as well.

Alamo Glass and Mirror is a full service residential and commercial glass company. We have an extensive inventory of glass and glass related products.
© Alamo Glass & Mirror Company
Residential & Commercial Glass Products & Services in Dallas, TX
Award Winning Service Since 1943. Call for a Free Quote Today – (214) 821-2886