As many of you know by now, Alamo Glass & Mirror is going to be moving from our location at 2823 N Henderson. It has been a very difficult decision and there have been many sleepless nights for myself and other members of my family.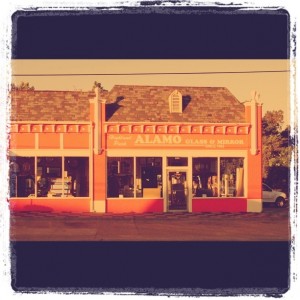 Alamo Glass & Mirror opened it's doors at this location in 1943 and has occupied the same building ever since. Over the years we have seen and been a part of many changes to this historic neighborhood in Dallas, Texas. Alamo Glass is one of the oldest tenants on Knox/ Henderson strip. Only Dickey's Bar B Que and Highland Park Pharmacy have been there longer.
The news of the upcoming move has brought back many old memories. Many of our customers have shared stories with us about going to Alamo Glass as a kid with their mothers, fathers, grand fathers etc…. In some ways the funny looking pink building at the corner of Henderson and Milam has become somewhat of a land mark in this area of Dallas.
Over the years the Knox/ Henderson area (Henderson in particular) has transformed into the hot place to be seen in Dallas. The street is now dominated by bars, restaurants and upscale apartment complexes where many of Dallas' young up and comers spend most of their time. This has caused a very significant increase in property value in the area. Our building is very coveted due to it's size, historic architecture and corner location. My father, Rick, and I have thought long and hard about this, and will be thinking about it up to the final day. If we can figure out a way for us to stay, we will, but as it stands right now it just does not make good business since. It would be very hard to remain competitive in our industry having to pay the exhorbitant cost associated with the building. We feel like that would be unfair to our customers, as it would probably lead to us having to cut cost in some other area of our business.
Unless we figure out a way to offset some of this cost that makes both business since and is fair to our loyal customer base and employees we will have to move. Rest assured that if we do figure something out, we will be more than happy to stay. No one within our organization likes this change, but we are all excited about what the future has to offer. We will still be here in Dallas doing the same quality work we do every day. If and when we do end up moving we will be relocating to our fabrication facility at 2620 Willowbrook Rd right off of Northwest Hwy in Dallas.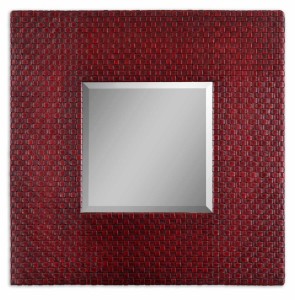 As it stand right now, we will be in our current location through September. In anticipation of the move, we are having a huge "Moving Sale" . All of our decorative framed mirrors in the showroom are currently 50% off. If you have ever been to our showroom, you know that we have some beautiful mirrors. Stop by and see if we have something for you. There are some great buys, but inventory is going fast. Don't miss out.
If we can figure out a way to stay, we will let you know. Thank you to all of our loyal customers over the last 69 years, we couldn't have lasted this long without you! We look forward to working with all of you for the next 69 plus years!
-Cory Worsham