If you're renovating your shower enclosure, one of the main decisions you need to make is whether you want a glass shower door or shower curtains.
You need to consider which one has the better design and will work with your bathroom.
Today, you'll learn everything you need to know about glass shower doors and shower curtains to make the right decision that fits your needs.
Shower Curtains
Drafty – Does your shower curtain ever cling to you like a magnet? It's happened to all of us. One of the downsides of shower curtains is that it can get drafty when you're taking a shower.
Adds Personality – On the other hand, it is nice that your shower curtains can add personality to your bathroom. It's a good place to express your style.
Mold – With shower curtains, you need to be careful of mold and mildew accruing. Shower curtains are not known for their cleanliness.
Privacy – Shower curtains are reliable for privacy. Your shower enclosure is more covered with a curtain than with glass.
Dated – On the down side, shower curtains are dated. If you're looking for a modern option for your shower enclosure, glass shower doors are the way to go.
Leaky – With shower curtains, your shower enclosure is not actually enclosed, which results in leaky showers.
Related: Complete Guide on How to Build a Walk-in Shower from Start to Finish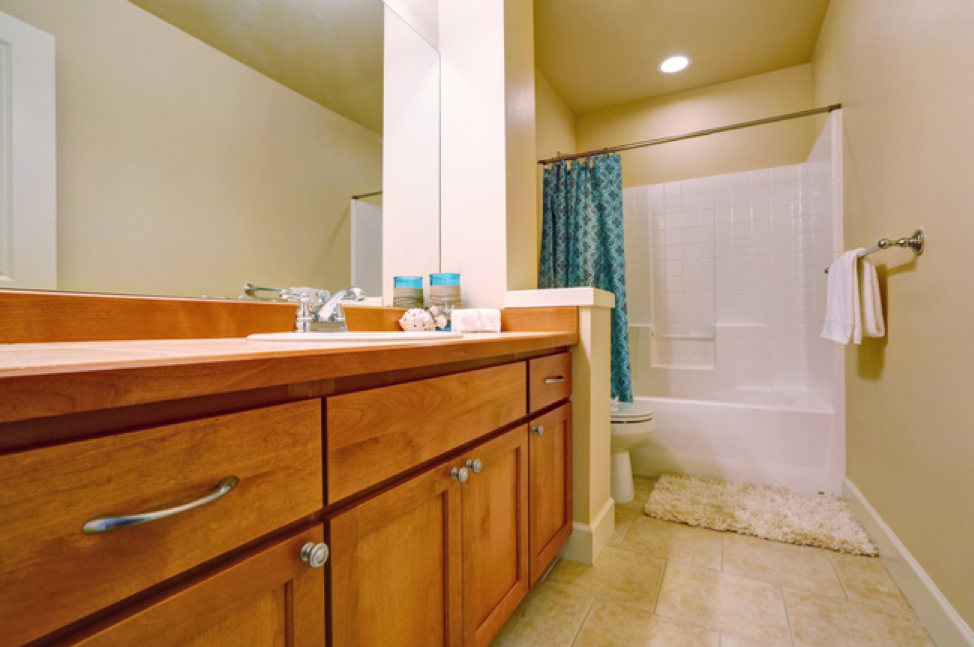 Glass Shower Doors
Versatile – The best part of glass shower doors is that they are a great option for tricky spaces. If you have a corner shower, or a narrow shower stall, there's a glass shower door for you.
Opens Your Space and Enlarges Your Bathroom – Glass shower doors have a way of making your bathroom look open and larger. Shower curtains obstruct the line of sight which makes your bathroom feel smaller. Glass shower doors have the opposite effect.
Better Investment – It is true that glass shower doors are more expensive than shower curtains. However, they are worth the price tag. With glass shower doors, you don't have to replace them every month or so. Glass shower doors last a long time and are a great option for every bathroom.
Modern Design – If you're going for a modern, fresh design, then glass shower doors are your best bet.
Overall, we recommend glass shower doors for your shower enclosure. They are modern, versatile, and worth the investment. Shower curtains, on the other hand, can often feel dated and aren't as effective.
Do you live in the Dallas, TX area? If so, we would love to help you find the right glass shower door for you! Call us at (214) 821-2886 to get started.
Alamo Glass and Mirror is a full service residential and commercial glass company. We have an extensive inventory of glass and glass related products.
© Alamo Glass & Mirror Company
Residential & Commercial Glass Products & Services in Dallas, TX
Award Winning Service Since 1943. Call for a Free Quote Today – (214) 821-2886