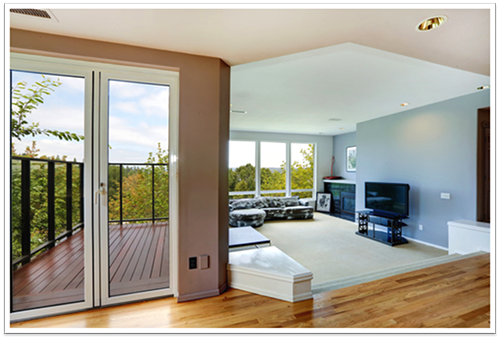 When we finally get our dream home and it looks so spacious and large, within a year or two it seems to fill up. Whether you have bulky furniture, or a hobby of collecting things, the walls in your rooms suddenly begin to close in. There are some simple tips to make your room look larger without the expense of a major remodel.
You can use an over-sized mirror to open the room up. Small mirrors arranged on the wall behind large furniture can also add a dimension to your room. Stripes on your floor will lengthen the room. Acrylic tables also trick the eye into the sense that the room is larger. In addition, furniture that closely matches wall color requires less visible space.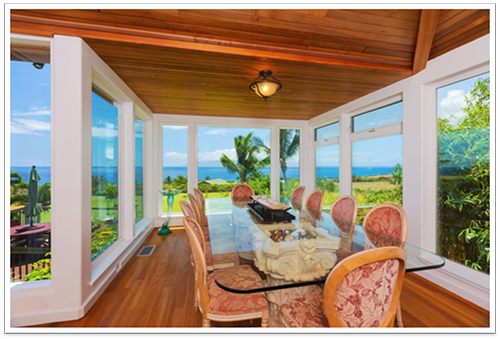 Get rid of clutter. Hidden shelf units are perfect for this to catch things that usually end up on the floor. All closets should have a shoe organizer.
The lighter the paint is, the larger the room looks. Even though darker colors help make a room look cozy, they don't reflect light. Creams, beiges, gray/blue and lavender colors can keep a room open.
Downsize your collections by displaying portions in different rooms instead of altogether in one room. Divide your ceramics by season and display accordingly. Small items, less than the size of a softball will clutter a room. Opt for the larger sizes and try to limit the number.
Furniture that also stores items is a great idea. Benches that open up or ottomans with storage can fix a multitude of storage issues.
Break the rules by separating your sofa and loveseat, place a chair or bed in front of a window. Add a dresser to the room that needs it, and it doesn't have to be a bedroom. Keep your rooms and furniture pieces functional.
Use light colored counter tops to enlarge surfaces in smaller rooms. Lighter tile will always open up a room, and keep it from looking cramped.
Use portable furniture for when you are having guests, and store it when they are gone. It's not necessary to furnish a room for a large dinner party, until it is necessary.
Lighting and reflection of light can open up a room immediately. Use several types of lighting in each room, and once again, mirrors to reflect the beautiful light will make the room look larger.
Use vertical space for storage with shelves, or an acrylic shelving unit. Floor to ceiling units work great to open up a room.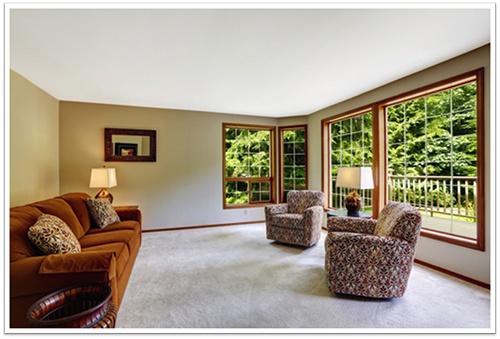 © Alamo Glass & Mirror Company
Residential & Commercial Glass Products & Services in Dallas, TX
Award Winning Service Since 1943. Call for a Free Quote Today – (214) 821-2886 or submit you questions or comments below and a specialist will be in contact with you shortly.