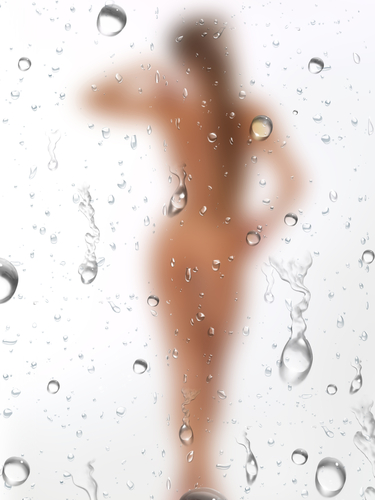 Steam showers are the new must-haves when renovating your bathroom. A steam shower turns your bathroom into your own personal spa. For years, most people had to go to a gym, a spa, or a resort to enjoy the luxury of a steam bath. Steam baths offer many healthful benefits from sweating out impurities, to clearing sinuses and easing the symptoms of bronchitis.
The soothing heat of the steam is a perfect antidote to a stressful day at work. It can relax tense muscles and clean the skin of the grit and grime of city air. What makes these modern steam showers unique is the fact that they are no longer separate units from shower stalls. A bather can indulge in a steam session and then shower afterwards without leaving the shower enclosure.
Think a steam bath with benches plus shower-heads. Perhaps because of the spa factor, people equip their steam shower with every available shower head option, from overhead rain units, to body sprays to hand-held sprayers.
Some Essentials: A Steam Engine, a Sloped Ceiling, and a Sealed Shower Enclosure
A steam shower requires a steam generator which is often hidden away in the shower bench or even outside the enclosure in cabinetry. A sloped ceiling helps the accumulated moisture to roll down the walls instead of dripping on the bather's head. A bench isn't essential but for those times when you truly want to relax and enjoy the steam, they become a welcome addition. What is essential is a tight seal. It is necessary to trap the steam inside the shower unit to get the full impact of the steam heat and also to prevent mold and mildew in the rest of the bathroom.
For a truly modern looking unit, it is best to go with a semi-frameless or frameless installation. Though a frameless floor to ceiling enclosure may sound counterintuitive because of the lack of a sealing metal framework, if installed correctly these can be leakproof. A frameless unit can be vented with an exhaust fan installed in the ceiling.
A more common building choice is a semi-frameless unit which includes a transom above the door that opens to allow steam to escape.
To turn these into the ultimate retreat many homeowners are adding other extras beyond multiple shower heads. To appeal to all the senses, but taste, they often have their contractor install chromatherapy lighting, aromatherapy dispensers, high-tech audio systems, and body wash dispensers.
Prefabricated or Custom Built Steam Showers
You can buy a prefabricated steam shower or have one custom built. With a custom built unit you obviously have more design options.
Steam showers are still considered a luxury item, but more and more homeowners are choosing to install them. They can detox the body and calm the mind. If you are considering a custom-built unit come view all your glass options at our Dallas showroom.

© Alamo Glass & Mirror Company
Residential & Commercial Glass Products & Services in Dallas, TX
Award Winning Service Since 1943. Call for a Free Quote Today – (214) 821-2886 or submit you questions or comments below and a specialist will be in contact with you shortly.