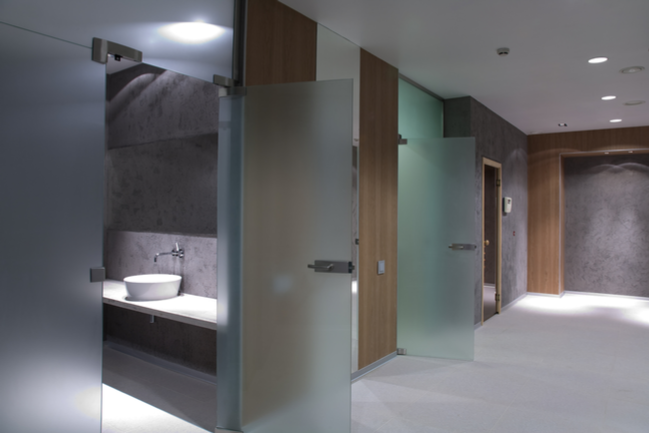 Privacy glass is ideal for a making a high-traffic bathroom more functional. While clear glass is favored for master bath shower enclosures, frosted glass is preferable for a guest bath or restroom shared by siblings.
What is frosted glass?
Acid is applied to glass to etch its surface and leave it "frosty." This frosted glass offers more privacy than alternatives such as patterned or tinted glazing. Moreover, this glass features a timeless and classic look that can coordinate with many types of décor. So whether the bathroom in question is modern, transitional, or traditional, a frosted glass shower door will be able to fit in harmoniously while adding clean lines and subtle elegance.